Unifor Local 88 will be hosting an Open house BBQ and Show & Shine on Labour Day, Monday September 5, 2022 – from 11 am -3 pm
All Members are welcome. Lets reconnect with one another!
See the poster for more details and contact info if you'd like to show off your ride.
Whatever your vehicle whatever the year if you are proud of it we want to give everyone a chance to see it.
If you want to show off your car or if you can volunteer to help us with this event please follow the links below to sign up or contact Doris.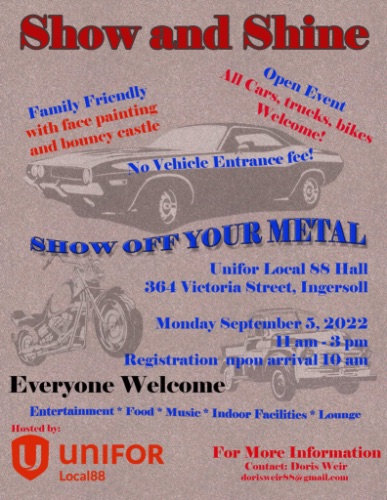 We need help with this event! If you can help us out please sign up using the volunteer form here.
Want to show off your sweet ride? Click here to sign up!