The Canadian Association of Labour Media
The Canadian Association of Labour Media is a communications cooperative that represents nearly 200 labour unions across Canada. Together, we seek to strengthen the communications capacity of the labour movement and provide a link between large national unions and federations, and smaller locals, in all regions and sectors in Canada
Local 88 Communications Committee has been a member of CALM since 2011. We endeavor to keep our members up to date and informed on the topics that matter to them, using the most applicable technology and social media tools
The CALM Awards are for members of the Canadian Association of Labour Media. The awards honour excellence in the print, broadcast, online and graphics arts fields for material produced. Judged by independent professionals in each field.
Local 88 volunteers are honored to receive awards and mentions from the following years.
2011
The Ed Finn Award / Best feature story
"African Methodist Episcopal Cemetery – Ottervile" by Janet Booker
 –  Off the Line CAW Local 88 – Honorable mention
Best photograph from publication or website produced by volunteers.
"A Mile in Her Shoes"
 –  CAW Local 88 (photographer: Wendy Clifford)
2013
The Ed Finn Award for excellence in writing for print
Volunteer produced –  Canadian Auto Workers (CAW) Local 88
2015
Best Poster – Unifor Local 88
Best website design – Unifor Local 88
2016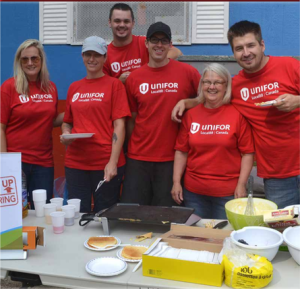 Best Photo – Unifor Local 88 (Photographer: Krista Muirhead)
2017
Best photo 
Volunteer Local 88
2018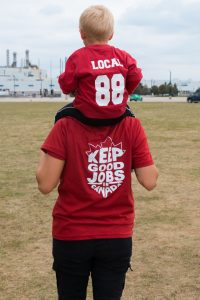 Best photograph –
Volunteer Produced  (Photographer Doris Weir) – Unifor Local 88
Rosemarie Bahr award for excellence in print layout and design in regular print publication
Volunteer produced – Unifor Local 88 – Off the line
Best Website Content
Unifor Local 88 – Communications
2019
Most innovative online tool
Unifor Local 88  Unifor Local 88 APP