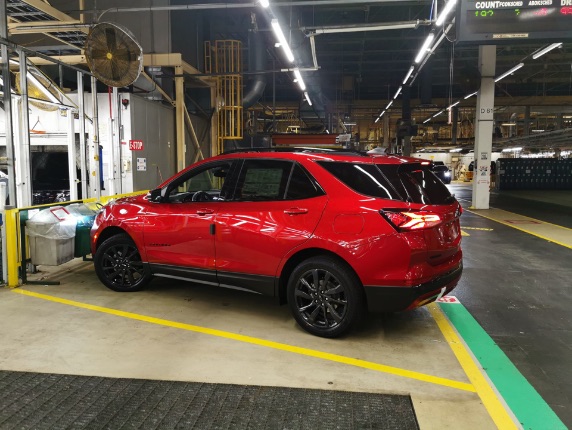 A Piece of History Raffle for United Way
THURSDAY, APRIL 28, 2022
WIN A CHEVROLET EQUINOX VALUED AT $45,000
Draw is open to active CAMI Assembly employees, retirees and salary staff only.
Must be an Ontario Resident.
Location services must be enabled on your device.
Contact Colleen Wake for more info.
UPDATE – APRIL 18 – 4126 SOLD already!!
YOUR LOCAL LOVE IMPACTS LOCAL LIVES
United Way Oxford and United Way Elgin Middlesex work to change local people's lives and realize a brighter future for everyone across the communities we serve. We believe all people have the potential to overcome challenge and we strive every day to ensure everyone has a fair shot at their best life.
Your generous support stays 100% local, always.
As the largest non-government funder of social services in Oxford, Elgin and Middlesex Counties, we invest in vital programs and services that help 1 in 5 of our neighbours. Your support will help ensure these programs are available when people need them.
Your $20 ticket can provide one classroom in your community with healthy snacks for the day, ensuring that our youth are fed and ready to learn. Your purchase of a $100 package can provide a person, couple or family struggling with depression, anxiety, trauma or other mental health challenges with a counselling session, helping them to connect with supports they need to find hope for the future.